Nigerian singer, songwriter, and producer, Tekno has received a Gold Plaque from the Recording Industry Association of America (RIAA) for his production and contribution on Davido's 2017 hit track, 'IF'.
Recall, Davido bagged a Gold Certification from RIAA In February 2021 after his 2017 hit song, IF went Gold in the US. An album or a track is recognized as a gold record by the Recording Industry Association of America (RIAA) only when it has sold over 500,000 Copies in the US.
Davido's "If" is arguably the biggest song that has ever come out Africa. The song was released in February 2017 to an outstanding and almighty response from music fans. The song became an instant and massive hit as it shook the whole of Africa and made a great statement outside of it. IF resurrected a declining Davido career and became the most played song on Nigerian radio in 2017, it is the longest Nigerian song on US music charts. It also won numerous awards.
Tekno is receiving a Gold Plaque for producing the Award-winning song. He took to Instagram to repost the picture of the Plaque after Davido celebrated him via his Insta story.
See photos below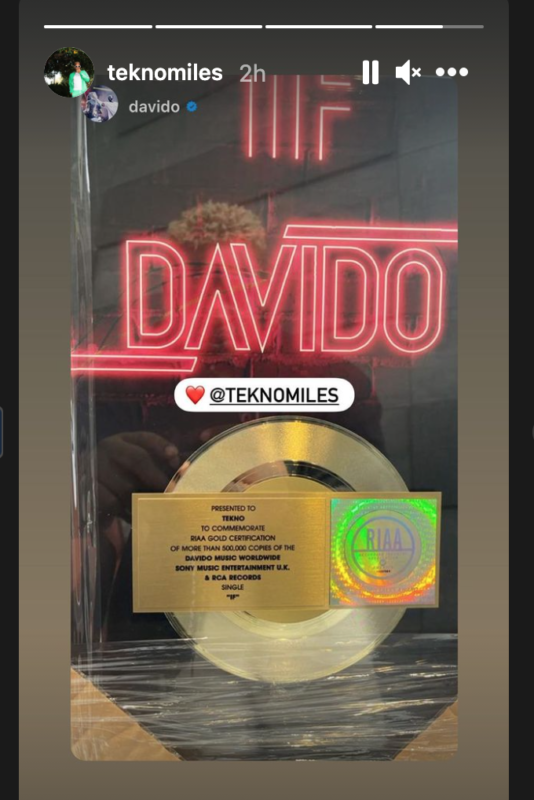 Add a coment